Trainings are an indispensible means for pharmaceutical companies to ensure compliance with GxP. Trainings guarantee consistent high quality and enable companies to comply with standards.
The Ordinance on the Manufacture of Medicinal Products & Active Substances (AMWHV) requires that staff are qualified and experienced to the right level. Companies have to make sure that their staff are continuously trained to the highest standards. The trainings need to cover theoretical and practical aspects of the quality assurance concept, GxP requirements and individual organisational requirements. Companies must provide clear evidence that their staff are trained.

The KMmaster Life Science Edition provides a Training feature. With this feature organisations and users will always have an overview on current and running trainings. Employees are kept informed on a daily basis. They will be aware of their individual training schedule, i.e. if trainings have already been completed or are due to be completed.
KMmaster Life Science Edition is a suitable means for the training management and allows assigned trainers to manage and supervise their trainings. They will always have an overview on current or running trainings and related activities. An employee can be assigned to a document during its period of validity. A trainer can amend or withdraw the authorisation to work with a document or reassign individual employees to become familiar with a document.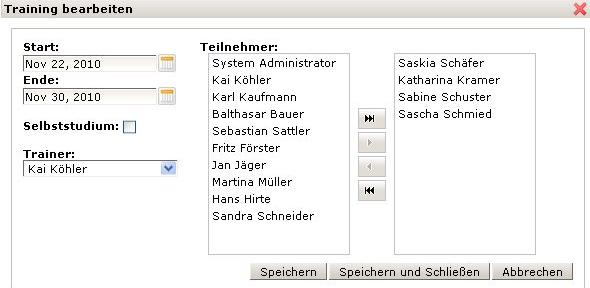 Back to Solution for SOP management